This year, Monaco Marina Management is proud to present the upcoming private event « Smart Marina Dubai: Innovations for a Greener Marina and Yachting Industry » on March 1st, 2023 at the W Hotel Mina Seyahi – Dubai Marina from 9am until 2pm. This event, held during the Dubai International Boat Show, will bring together professionals from the Marina and Yachting industries to explore sustainable solutions for the industry.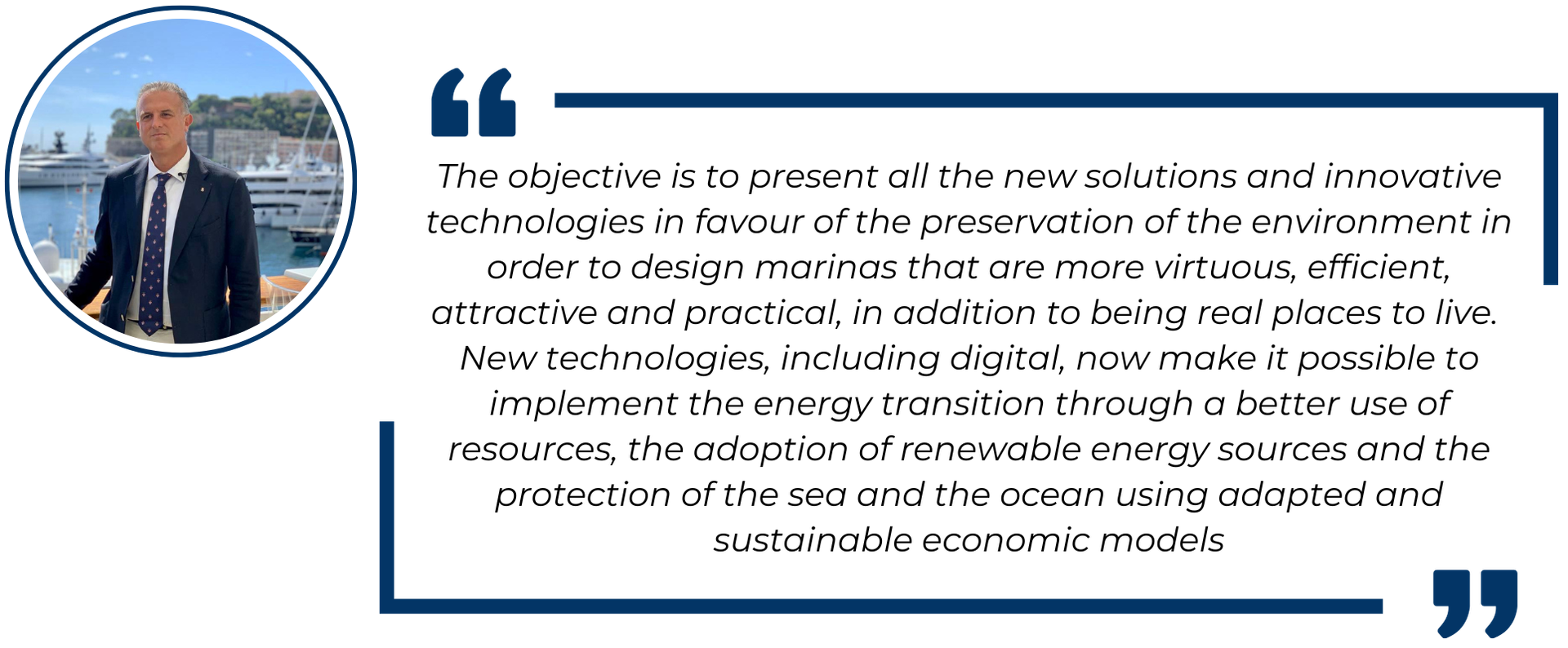 Smart Marina Dubai will feature a dynamic lineup of panels and presentations, including « The Dubai Agenda towards a Sustainable Yachting and Cruising Tourism », « Marinas and their Innovative Development towards Sustainability », « Dealing with myths when transitioning to a sustainable & smart marina » and « How GCC Countries Move towards a More Environmental Yachting. » These panels will provide a platform for experts, industry leaders, and innovators to share their insights and collaborate towards a greener future for the marina and yachting industries.
Attendees will have the opportunity to learn about innovative solutions for marina operations, energy efficiency, waste management, and more. The event will also provide a unique platform for networking and forging new partnerships in the industry.
Join us at Smart Marina Dubai and be a part of the solution to a more sustainable marina and yachting industry.
Register now at
https://form.jotform.com/230092492267356
Find out more on our website:
https://monacomarinamanagement.org/smart-marina-dubai-2023/
For more information, please contact
info@monacomarinamanagement.org